People
Principal Investigator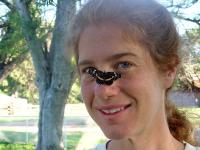 Leslie Ries is an ecologist who focuses on patterns at both medium and large scales. She has worked both in the fields of landscape ecology and biogeography with her focus mainly on butterflies. Her...
Current Post-docs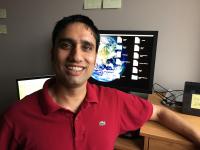 My interests lie in exploring the impacts of global warming upon the physical and biological components of the earth system. Currently, I am working on understanding the population size and...

Download CV
(67.64 KB)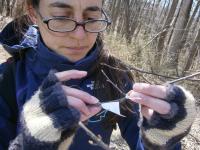 Ecology, phenology, plant-insect interactions, climate change and natural history (I like studying how caterpillars eat and get eaten).

Download CV
(70.32 KB)
Ecology, population dynamics, phenology, disturbance. I am fascinated by butterfly dynamics, currently focusing on traits such as color and lifespan. I'm broadly interested in animal responses...

Download CV
(405.61 KB)
Current Undergrad-REUs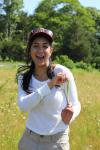 Interests: Tardigrades! (but butterflies are easier to see) I plan to pursue a Master's degree in evolutionary biology before earning a DVM-PhD.
Technicians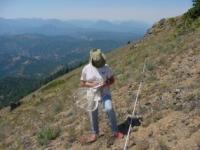 Most of my life has been spent either teaching people about animals or teaching animals about people. Working with Dr. Ries is always a pleasure and has allowed me to expand my skill set to...
High School Interns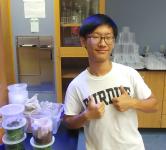 Simon is a rising senior at Paul VI Catholic High School who has brought his stellar applied mathematics skills to the Ries Lab. His independent project integrates caterpillar biology and...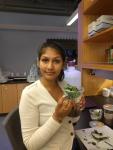 I'm a rising senior at Sidwell Friends School and I plan to pursue ecology and environmental science once in college. Although I have past experience working with benthic macroinvertebrates, I'm...
Affiliates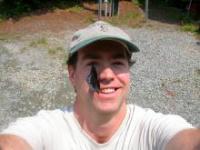 Jeff is an expert in butterfly ecology and is currently on the board of the North American Lepidopterist Society. He's a former faculty member at Duke University where he conducted research on forest...
I have become involved in several data-centered infrastructure projects including the Encyclopedia of Life, the International Census of Marine Microbes, the Data Conservancy and the NSF EarthCube...
Alumni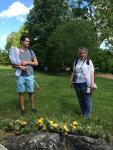 Took part in the 2016 REU program Environmental Science and Public Policy in the Nation's Capital at Georgetown University assisting Dr. Leslie Ries with her research on butterfly spatial...