People
Principal Investigator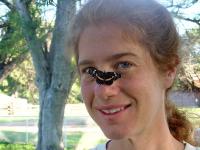 Leslie Ries is an ecologist who focuses on patterns at both medium and large scales. She has worked both in the fields of landscape ecology and biogeography with her focus mainly on butterflies. Her...
Research Assistant Professor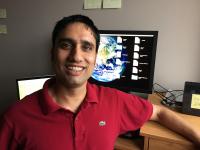 My interests lie in exploring the impacts of global warming upon the physical and biological components of the earth system. Currently, I am working on understanding the population size and...

Download CV
(67.64 KB)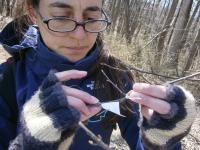 Ecology, phenology, plant-insect interactions, climate change and natural history (I like studying how caterpillars eat and get eaten).

Download CV
(70.32 KB)
Current Post-docs
Ecology, population dynamics, phenology, disturbance. I am fascinated by butterfly dynamics, currently focusing on traits such as color and lifespan. I'm broadly interested in animal responses...

Download CV
(405.61 KB)
Current Graduate Students
Biodiversity informatics, biological knowledge, community science, high-latitude and high-elevation insects. I am broadly interested in the mechanisms that allow for insect survival at cold...
Current Undergradate Students
Technicians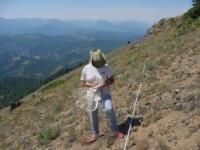 Most of my life has been spent either teaching people about animals or teaching animals about people. Working with Dr. Ries is always a pleasure and has allowed me to expand my skill set to include...